"Debbie Macomber, Marcia Evanick, and Holly Jacobs
are other writers who like to bring 'em on home." ~Library Journal
OVER 2.5 MILLION Holly Jacobs' BOOKS SOLD WORLDWIDE!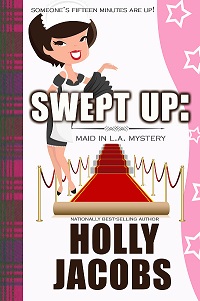 A Brand New Genre and
A Brand New Type of Heroine... Quincy Mac!

If there's a mess, she'll clean it up!
Steamed:
A Maid in LA Mystery #1
Quincy accidentally cleans a murder scene and things get very messy! What's a maid to do? Clean up the mess!

Dusted:
A Maid in LA Mystery#2
Someone stole Mac'Cleaner clients' artwork. Quincy's going to find out who! And when the dust settles, someone's going to be in trouble!

Spruced Up:
A Maid in LA Holiday Novella #3
Quincy's left LA and gone home to Erie, PA for the holidays...and she finds another mystery waiting for her along with a healthy dose of the holiday spirit!
Swept Up:
A Maid in LA Mystery #4

Quincy's pre-engaged and has won her own Mortie. Everything's going fine until...she finds another body!
~~~~~~~~~~~~~~~~~~~~~~~~~~~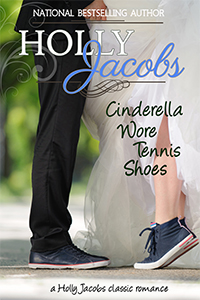 ~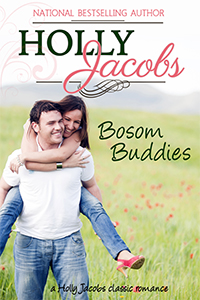 I've had so many requests for my older books. I'm happy to announce that they'll be coming out as eBooks as Holly Jacobs Classic Romances. The first two, Cinderella Wore Tennis Shoes and Bosom Buddies are out now. Watch for This Old Heart in the near future!
~~~~~~~~~~~~~~~~~~~~~~
April Showers & A Valley Ridge Christmas are also available as an audiobook from Audible.
~~~~~~~~~~~~~~~~~~
So many people have asked, that I've finally put up a list of all my series of book!
~~~~~~~~~~~~~~~~~~~~~~~~~~~~~
Watch for Just One Thing this June!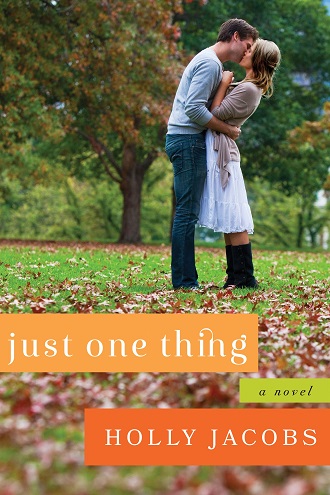 ~~~

I'll be at:
RWA's Annual Conference in San Antonio July 23,
signing books!